About Julia Creek and the McKinlay Shire
Julia Creek is proudly situated on the Overlander's Way, the main travelling route from Townsville that runs all the way to Tennant Creek in the Northern Territory. Located approximately 650km west of Townsville and 250km east of Mt Isa, Julia Creek lies in the heart of the Outback and is the business centre of the McKinlay Shire. Julia Creek can be accessed on a fully sealed road when heading north from Winton, and the road is partly sealed when travelling from McKinlay.
Getting Here
McKinley Shire comprises 4 towns in Julia Creek, Nelia, McKinlay and Kynuna. Julia Creek and Nelia are located on the Flinders Highway (Overlander's Way). McKinlay and Kynuna are positioned on the Landsborough Highway (Matilda Way). These towns are all connected by a fully sealed network of roads. Julia Creek earned the tagline 'Gateway to the Gulf' with the sealing of the road north to Normanton in the 1960s.
If you are travelling up to Queensland's interior, Kynuna > Julia Creek > Burke & Wills Junction is the fastest, fully sealed route to the Gulf. McKinlay Shire has a population of around 1100 people and covers an area of 40,728 square kilometres. We hope you join us at one of our many events or unearth our unbridled, natural beauty during your travels.
Corella Creek Country Farm Stay & Cafe

Nelia is home to the popular Corella Creek Country Farm Stay and Café. Stay a couple of nights in one of the comfy rooms, queen or bunks for families or budget conscious traveller. Georgie your host, cooks some wickedly delicious meals, from snacks such as the traditional scones and jam, to Eggs Benedict, home made breads, full meals and more. They also stock a range of cold drinks and great 'real' coffee. Enjoy a well earned soak in the huge baths filled with artesian water – which is renowned for the therapeutic benefits like soothing aches and pains. Sit around the campfire and hear some funny yarns and enjoy good company.

SPIRIT OF THE LIGHT HORSE SCULPTURE

Standing proud at the Julia Creek RSL, Samson, the major sculpture was created by artist, Sue Tilley, from a range of vintage metal objects collected locally. Samson, together with the surrounding Light Horse Brigade silhouettes, form a prominent tribute to the spirit of the ANZACs. This is located on the corner of Mathews and Goldring Streets (heavy vehicle bypass).

AQUA EXPERIENCE

Whether you want to do laps for staying fit while travelling, just want a relaxing swim, be a big kid and have a go on the water slides or you have real children that want to have some fun, come on down to the Julia Creek Swimming Pool and Water Park. Entry is free if you are a paid guest at the Julia Creek Caravan Park, otherwise prices are $2 per adult and $1 per child. Please see the Visitor Information Centre for opening hours.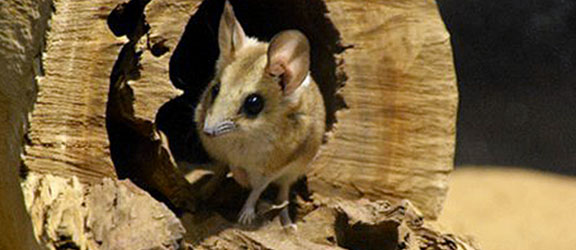 DUNNART FEEDING
Make sure you come along for the daily 'Donald' and 'Duncan'
Dunnart feeding shows, at 10am and 2pm, Monday to Friday
and 10am Saturdays and Sundays from April to October.
The Visitor Information Centre is closed on week ends from
November to March so make sure you catch them on a week
day if you are in town during this time.
VIRTUAL MUSTER
You now have the opportunity to come and take part in
a virtual reality cattle muster at the Julia Creek Visitor Information Centre. You can don a Samsung VR headset, headphones and immerse yourself into being on the back of a dirt bike, inside a chopper, sitting on the rails of a cattle yard,
watching cattle being loaded and more.