About Julia Creek and the McKinlay Shire
Julia Creek is proudly situated on the Overlander's Way, the main travelling route from Townsville that runs all the way to Tennant Creek in the Northern Territory. Located approximately 650km west of Townsville and 250km east of Mt Isa, Julia Creek lies in the heart of the Outback and is the business centre of the McKinlay Shire. Our Julia Creek Caravan Park won Gold at the Queensland Tourism Awards in 2020 and Silver at the Australian Tourism Awards in 2021.
Getting Here
McKinlay Shire comprises 4 towns in Julia Creek, Nelia, McKinlay and Kynuna. Julia Creek and Nelia are located on the Flinders Highway (Overlander's Way). McKinlay and Kynuna are positioned on the Landsborough Highway (Matilda Way). These towns are all connected by a fully sealed network of roads. Julia Creek earned the tagline 'Gateway to the Gulf' with the sealing of the road north to Normanton in the 1960s.
If you are travelling up to Queensland's interior, Kynuna > Julia Creek > Burke & Wills Junction is the fastest, fully sealed route to the Gulf – we call it, 'The Barra Express'. McKinlay Shire has a population of around 1100 people and covers an area of 40,728 square kilometres. We hope you join us at one of our many events or unearth our unbridled, natural beauty during your travels.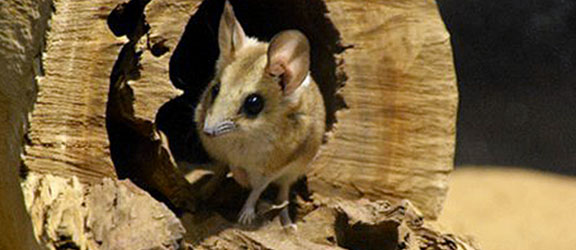 DUNNART FEEDING
Make sure you come along for the daily 'Donald' and 'Duncan'
Dunnart feeding shows, at 10am and 2pm, Monday to Friday
and 10am Saturdays and Sundays from April to September.
The Visitor Information Centre is closed on weekends from 
October to March so make sure you catch them on a week
day if you are in town during this time.
VIRTUAL MUSTER
You now have the opportunity to come and take part in
a virtual reality cattle muster at the Julia Creek Visitor Information Centre. You can don a Samsung VR headset, headphones and immerse yourself into being on the back of a dirt bike, inside a chopper, sitting on the rails of a cattle yard,
watching cattle being loaded and more.